SDC was founded in 1992 and has been dedicated from day one to providing the best quality sound and lighting solution for the Coachella Valley. We started as a small rental company and now offer a full variety of services. SDC is proud to have been a part of the audio community for more than 27 years and we appreciate every one of our customers and employees who have helped us along the way. Our approach and attention to detail has earned our team a reputation for dependability which is essential to delivering a well executed production that leaves a lasting impression.
Our 27 years of serving the Coachella Valley gives us the experience needed to be your complete production solution. Our friendly and knowledgeable technicians are here to help with staging, lighting, audio, and backline. SDC is organized around a single principle: creating the best sound and lighting solution for you. We know our gear supports your livelihood and you need solutions that are affordable, effective, and reliable. Our flat rental rates ensure you know that cost upfront and that there will be no unwanted surprise costs. We cater from small to large size events (personal, corporate & non-profits), transport equipment both ways, and our trained technicians set up and operate all equipment. Let us manage your sound and lighting needs so you can attend to your guests.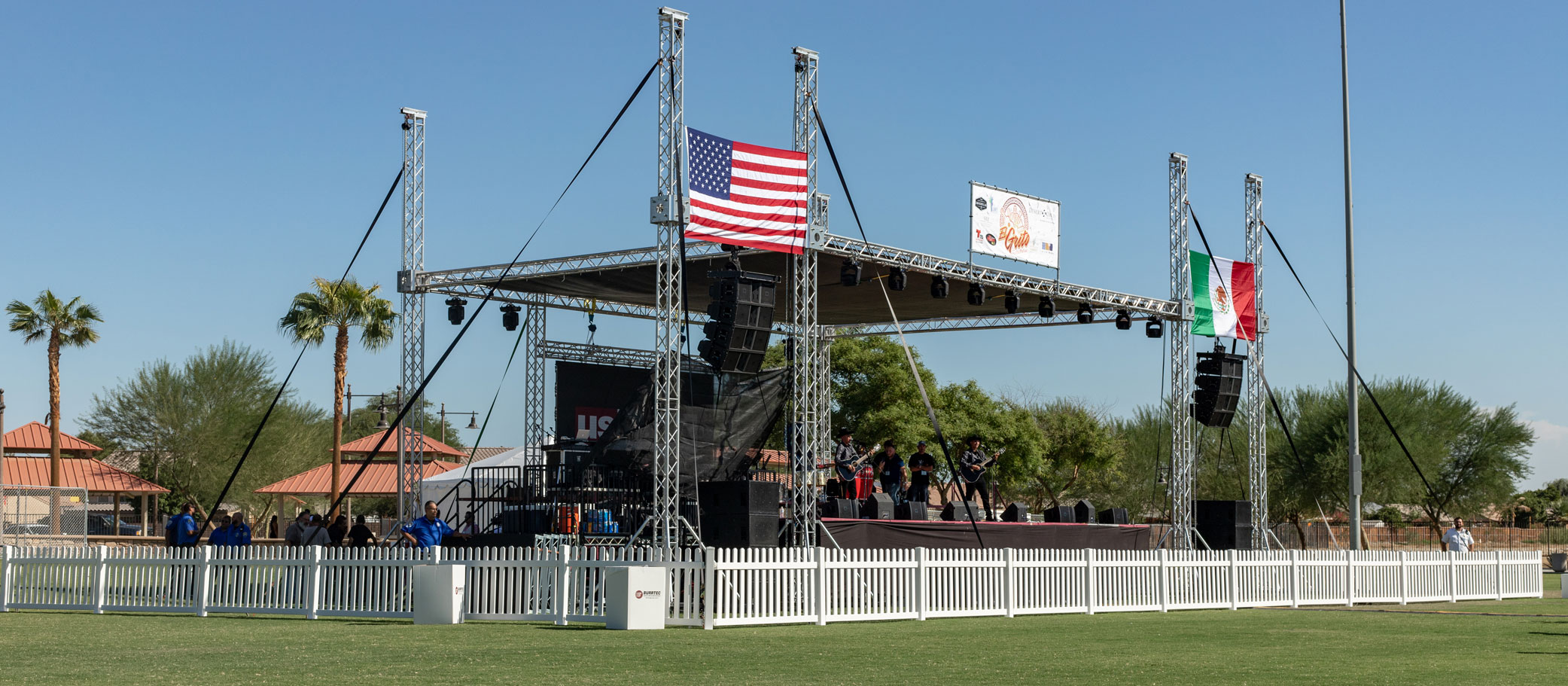 It starts with our rental technicians, who are professional sound and music mixers themselves. Drawing from their experience and our vast inventory of well-maintained audio gear, your rig is customized just the way you need it — whether its a Festival, Private Party, Seminar, Live event, Fashion Show, Concert, Trade Show, Corporate & Private Event, Launch Event, Non profit Organizations, etc..